Welcome to Team Honda HRC – AMA SX/MX
Race
Round 15
Santa Clara
Santa Clara
Although it wasn't the night that Team Honda HRC and Cole Seely were hoping for, everyone was pleased with the Californian's impressive come-from-behind performance in the main event, as he advanced from 16th place after the completion of the fist lap to fifth by the checkered flag. Seely's result didn't… read more.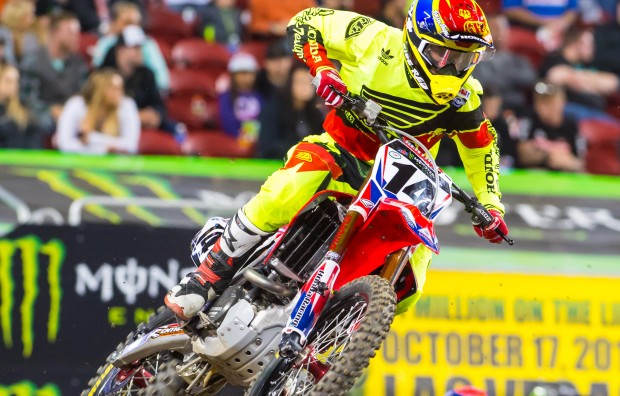 ---
Race
Round 14
Houston
Houston
Round 14 of the AMA Supercross series was cause for celebration for Team Honda HRC crew, as Cole Seely turned in the best performance of his career, leading every lap of the main event en route to his first-ever 450SX victory. Seely got off the line to a great start… read more.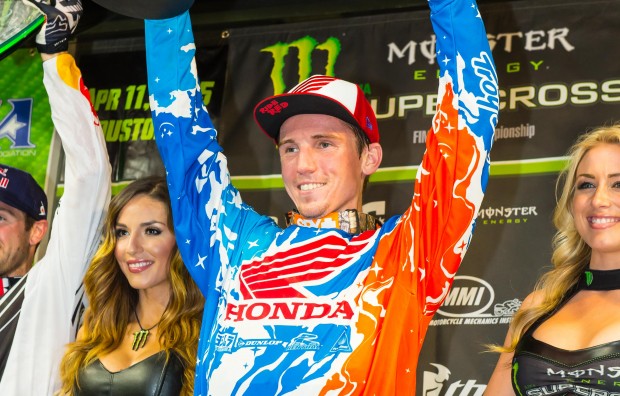 ---
Race
Round 13
St. Louis
St. Louis
With teammate Trey Canard out with an injury, Cole Seely carried the torch for Team Honda HRC on Saturday night at the St. Louis Supercross, and although he turned in a notable come-from-behind performance to finish fourth, he was slightly dissatisfied at night's end. The Californian had been fast all… read more.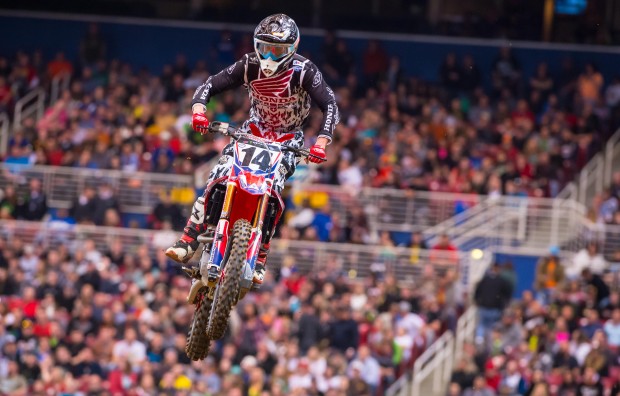 ---
TORRANCE, Calif. (March 24, 2015) – Team Honda HRC's Trey Canard underwent successful surgery today at the Oklahoma Sports Science & Orthopedics (OSSO) in Oklahoma City, Oklahoma, to repair the radius in his left arm that was fractured in a crash during round 12 of the AMA Supercross series at… read more.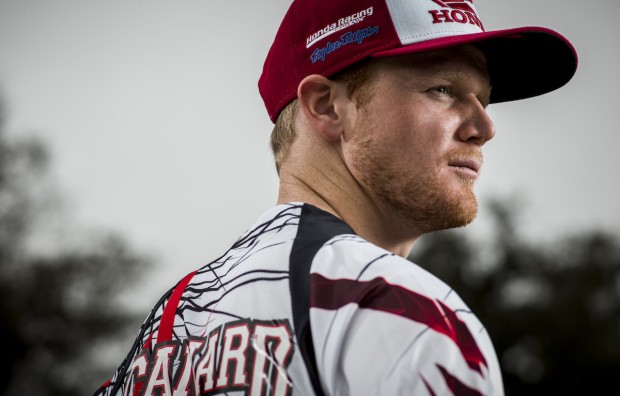 ---
Race
Round 12
Detroit
Detroit
Team Honda HRC had a night of highs and lows at the Detroit Supercross. Cole Seely turned in another solid performance, scoring his third heat-race win of the season before riding to an impressive third-place finish in the main, while GEICO Honda rider Eli Tomac took the win. Meanwhile, Seely's… read more.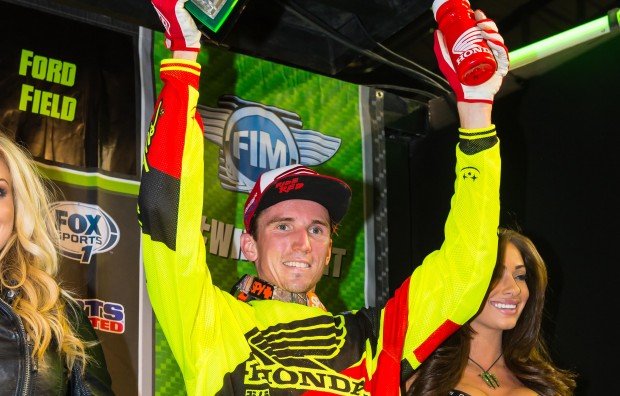 ---
Race
Round 11
Indianapolis
Indianapolis
The Indianapolis Supercross saw Team Honda HRC cohorts Cole Seely and Trey Canard collect a pair of podium results aboard their factory CRF450R race machines, with Seely taking second and Canard finishing third. Seely continues to showcase himself as not only the top rookie in the 450SX class, but also… read more.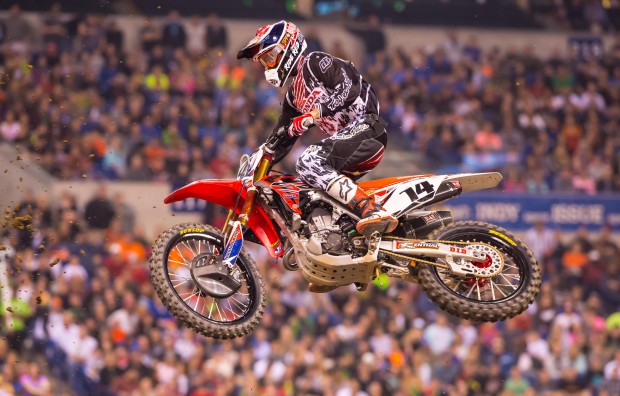 ---
Race
Round 10
Daytona
Daytona Beach
Although expectations were higher for Team Honda HRC at the Daytona Supercross by Honda, the squad was pleased with the fact that three factory CRF450R race machines finished in the top six. While GEICO Honda's Eli Tomac scored a solid runner-up result, premier-class rookie Cole Seely raced to a notable… read more.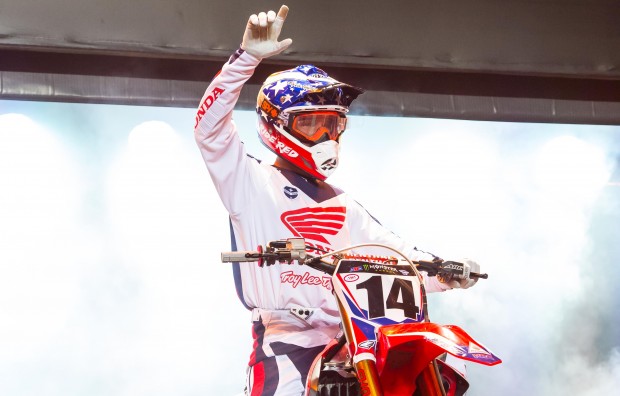 ---
Race
Round 9
Atlanta 2
Atlanta
It was another solid night for Team Honda HRC at the AMA Supercross series' second and final stop in Atlanta, with Trey Canard scoring his fourth consecutive podium finish—a hard-fought third. The Oklahoman got off the line to a decent start and advanced to second by lap seven. It looked… read more.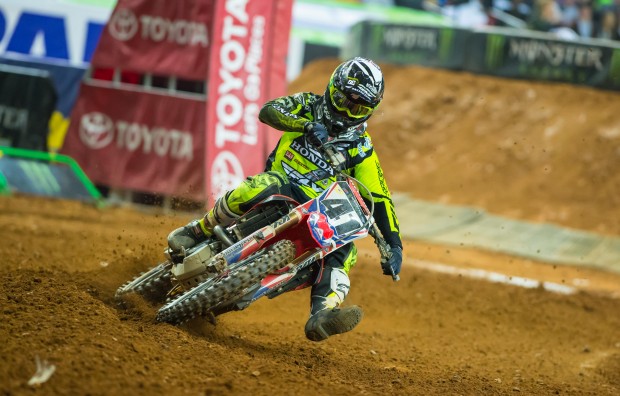 ---
Race
Round 8
Atlanta 1
Atlanta
Round 8 of the AMA Supercross series marked the first of two back-to-back stops at Atlanta's Georgia Dome, and for Team Honda HRC it also marked the point at which Trey Canard advanced to second place in the points standings, thanks to yet another podium finish. In addition, Cole Seely… read more.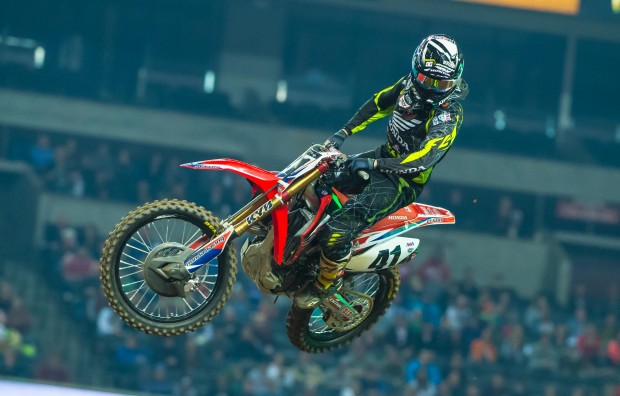 ---
Race
Round 7
Arlington
Arlington
Round 7 of the AMA Supercross series in Arlington, Texas, was filled with mixed emotions for Team Honda HRC as it saw Trey Canard follow up his second win of the season last week with a solid podium finish, while Cole Seely experienced multiple challenges to finish 10th. Following a… read more.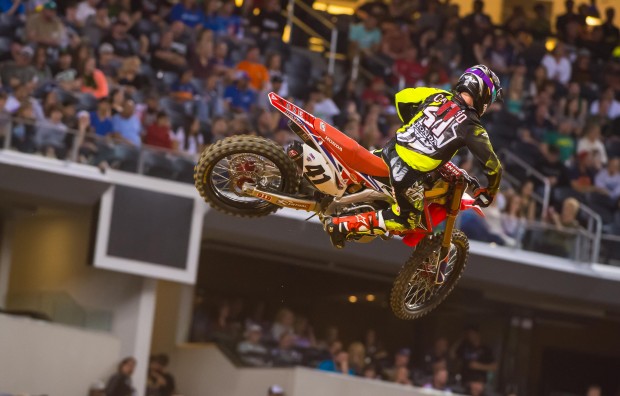 ---