Viewing Reports
Team Honda HRC expecting success following dominant 2023 performance Supported teams to field strong athlete lineups in motocross, off-road and more TORRANCE, Calif. (December 5, 2023) – During a special event this evening, American Honda presented its race plans for the fast-approaching 2024 racing season. Held in the new Collection… read more.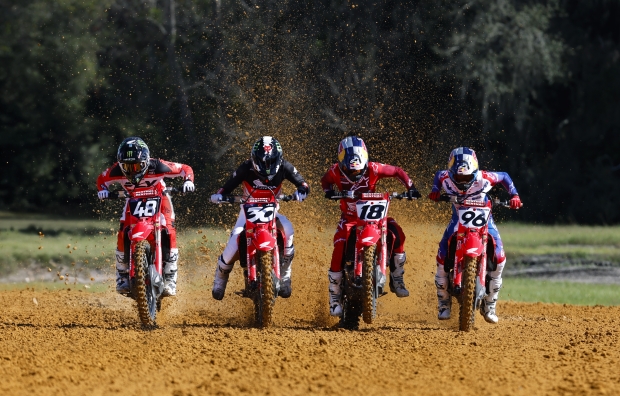 ---
Jett Lawrence crowned "King of Paris" with dominant 450 overall win In 450 race debut, Hunter Lawrence takes a solid second overall Jo Shimoda named "Prince of Paris" with 250 overall win in factory Honda debut In what amounted to something of a progress report as the riders and teams… read more.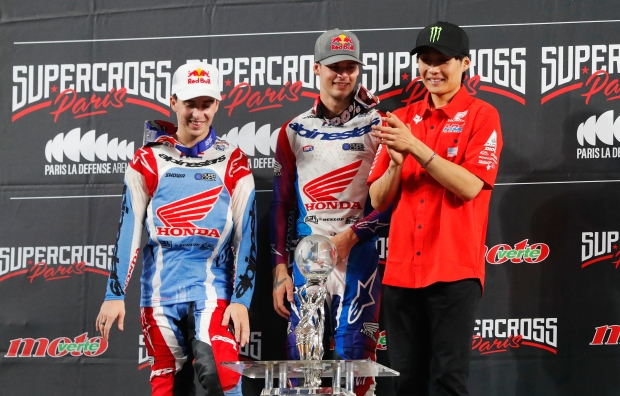 ---
Reigning 250SX East and Pro Motocross 250 Champion will move up to Premier Class TORRANCE, Calif. (October 30, 2023) – Team Honda HRC confirmed today that Hunter Lawrence will move up to the 450 class for the 2024 season, competing in the AMA Supercross, AMA Pro Motocross and SuperMotocross series.… read more.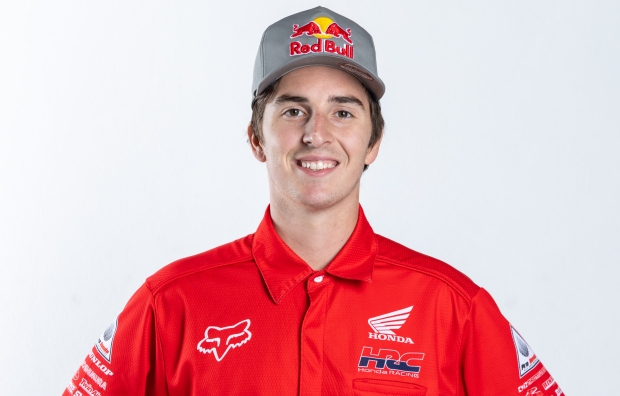 ---
First Japanese rider to score wins in AMA SX, MX, SMX Will be teamed with Jett Lawrence, Hunter Lawrence, Chance Hymas TORRANCE, Calif. (October 18, 2023) — Team Honda HRC announced today that Jo Shimoda will race a CRF250R for Honda's factory squad during the 2024 and '25 seasons. The… read more.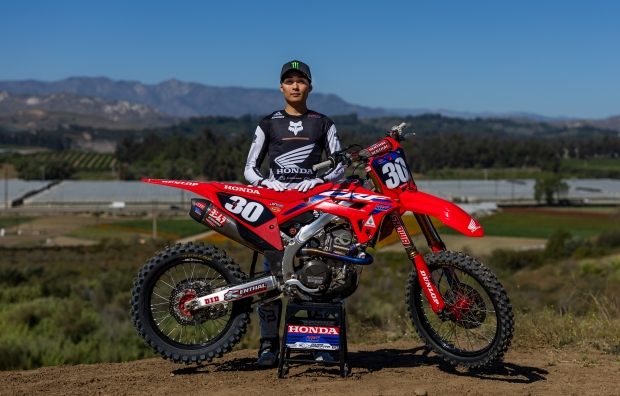 ---
Race
Round 3
LA Memorial Coliseum
LA Coliseum
Premier-class rookie goes 1-1 to secure his third title of the year Chase Sexton takes third in points despite a moto 2 fall Hunter Lawrence withdraws following symptoms from hard practice crash LOS ANGELES, Calif. (September 23, 2023) — At the finale of the inaugural SuperMotocross Playoffs, held at the… read more.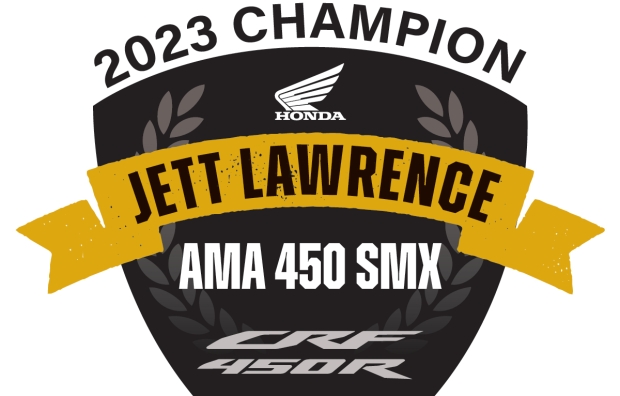 ---
Race
Round 3
LA Memorial Coliseum
LA Coliseum
Jett Lawrence takes the team's sixth professional AMA crown of the year At the final race of the long 2023 season, Jett Lawrence authored yet another inspired chapter in what has been an incredible year for Team Honda HRC. The young Australian put together a 1-1 moto performance at the… read more.
---
Race
Round 2
Chicagoland Speedway
Chicagoland Speedway
Jett Lawrence takes 450SMX victory, advances to second in points 250 win and points lead to Hunter Lawrence, after wins in both motos Chase Sexton finishes third in 450SMX at home race, retains points lead  Unsatisfied with their performances at the opening round of the SuperMotocross Playoffs, Jett and Hunter… read more.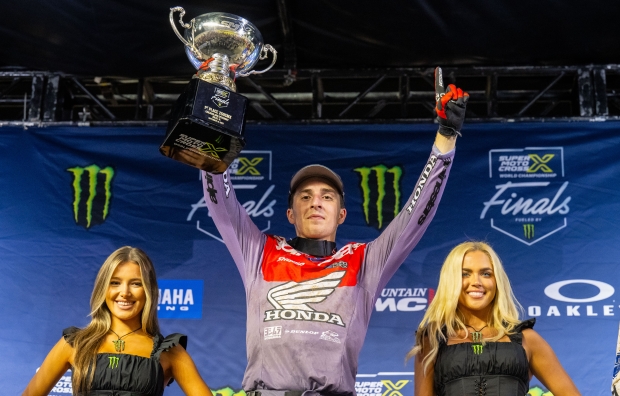 ---
News
Round 2
Chicagoland Speedway
Chicagoland Speedway
The team's CRF race bikes feature special graphics with camo pattern JOLIET, Illinois (September 15, 2023) – This weekend at the Joliet, Illinois, round of the SuperMotocross Finals, Team Honda HRC's CRF450RWE and CRF250R race bikes are wearing special graphics featuring a pattern created by camouflage-industry leader TrueTimber®. The theme… read more.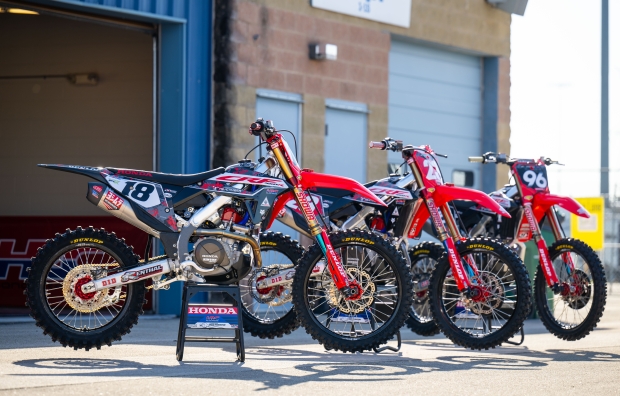 ---
Race
Round 1
zMAX Dragway
zMax
Reigning AMA Supercross champ wins both motos in Charlotte Jett Lawrence posts a runner-up finish in 450 moto 2 for fourth overall Eighth overall for Hunter Lawrence in 250 class  With Chase Sexton and Jett Lawrence having taken the 2023 450 titles in AMA Supercross and AMA Pro Motocross, respectively,… read more.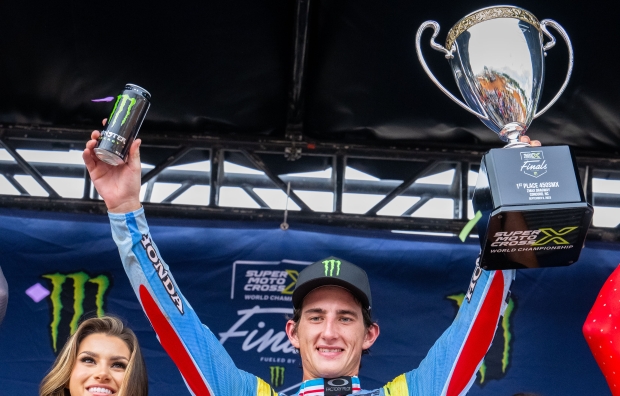 ---
Race
Round 11
Ironman National
Crawfordsville
Hunter Lawrence wraps up 250 National Championship at Ironman National Newly crowned 450 champ Jett Lawrence completes perfect season Second overall for Chase Sexton—fourth in points despite missing three rounds  At the Ironman National in Crawfordsville, Indiana, another two chapters were added to Team Honda HRC's incredible 2023 season. Hunter… read more.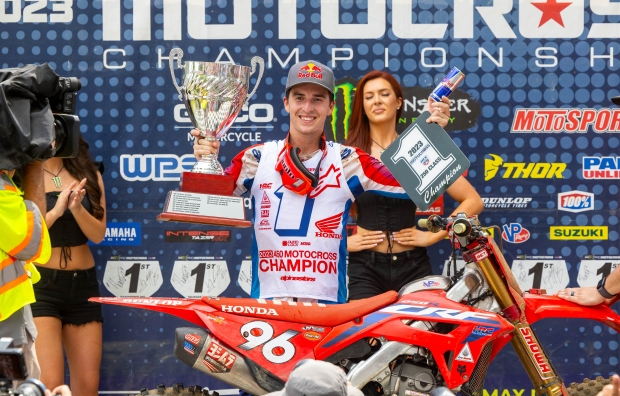 ---