Viewing Reports
Race
Round 2
St. Louis Supercross
St. Louis
In an emotional evening in St. Louis, Team Honda HRC's Ken Roczen put together an impeccable ride at round two of the AMA Supercross series, leading 23 of the 24 laps raced to score his first main-event victory since the January 14, 2017, San Diego race. Having overcome two nearly… read more.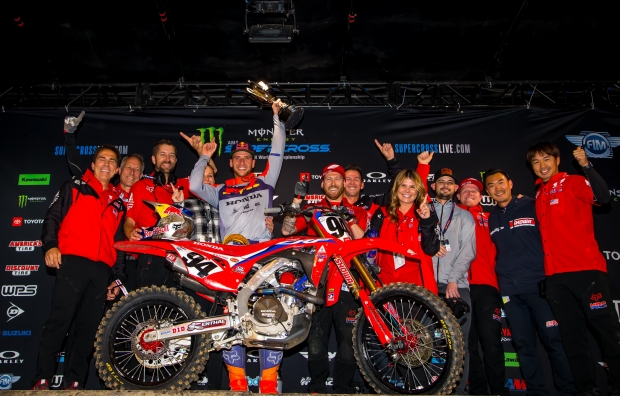 ---
Race
Round 1
Anaheim 1 Supercross
Anaheim
The highly anticipated 2020 AMA Supercross season kicked off at Anaheim's Angel Stadium, where Team Honda HRC's Ken Roczen rode his factory CRF450R to a sixth-place finish, while teammate Justin Brayton overcame a mid-race crash to secure eighth. When the gate dropped for the main event, Brayton came around the… read more.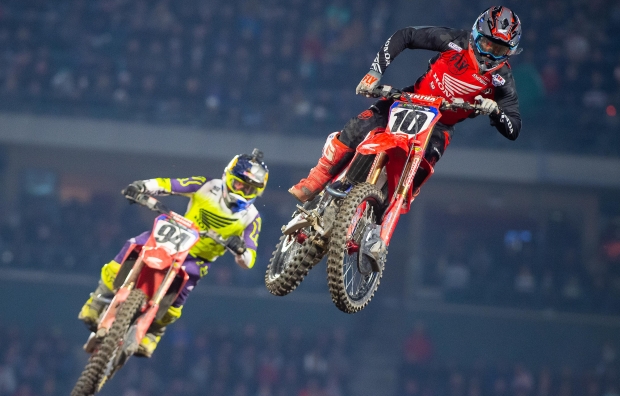 ---
The opening round of AMA Supercross is like the first day of school, and Team Honda HRC has done the off-season homework. Heading into Anaheim 1, riders Ken Roczen and Justin Brayton are armed with speed, health and experience, all of which they're ready to put to good use to… read more.
---
CORONA, Calif. (December 3, 2019) — During a special media event held today at the official Honda test track, American Honda presented its teams for the 2020 AMA Supercross and AMA Arenacross seasons. Thirteen riders from four different teams did interviews with journalists, rode for the cameras and socialized with… read more.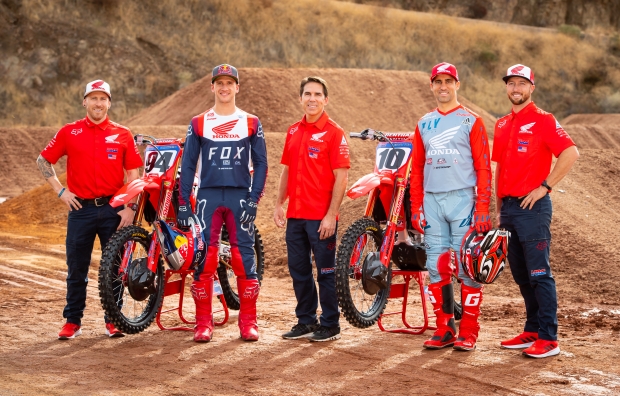 ---
In his first appearance at the event since 2015, Team Honda HRC's Ken Roczen had an exciting day at the 2019 Red Bull Straight Rhythm in Pomona, California, taking home the 250cc title after winning every matchup and going undefeated on the day. The unique two-stroke only-format saw Roczen pay… read more.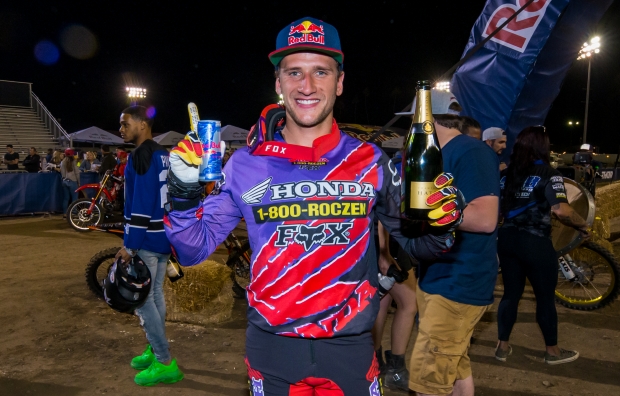 ---
Brayton, Sexton set to race factory CRF450R in separate series  TORRANCE, Calif. (September 12, 2019) – Team Honda HRC announced today their roster of racers for the 2020 race season, with a unique arrangement that will see two different riders competing in separate series alongside Ken Roczen, who earlier this year… read more.
---
Race
Round 12
Ironman National
Crawfordsville
The 2019 AMA Pro Motocross season came to an exciting close at Ironman Raceway in Crawfordsville, Indiana, as Team Honda HRC's Ken Roczen battled hard throughout both of the day's 30-minute-plus-two-lap motos to finish second overall with 2-3 scores, securing second in the championship points standings. Roczen kicked off the… read more.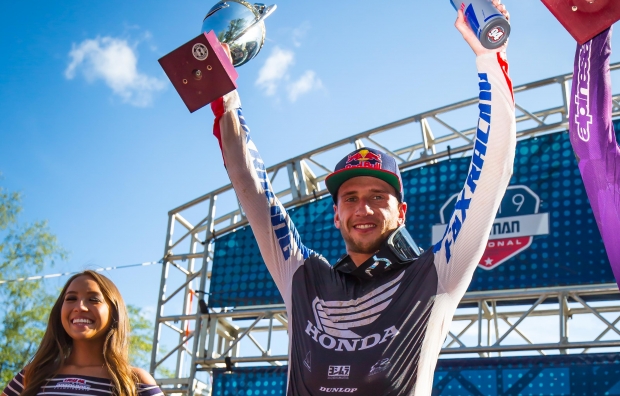 ---
Race
Round 11
Budds Creek National
Mechanicsville
The penultimate round of the 2019 AMA Pro Motocross season took place at Southern Maryland's Budds Creek Motocross Park, where Team Honda HRC's Ken Roczen secured fourth overall with 2-7 moto finishes aboard his CRF450R. In moto one, Roczen rocketed off the line to a fifth-place start and quickly began… read more.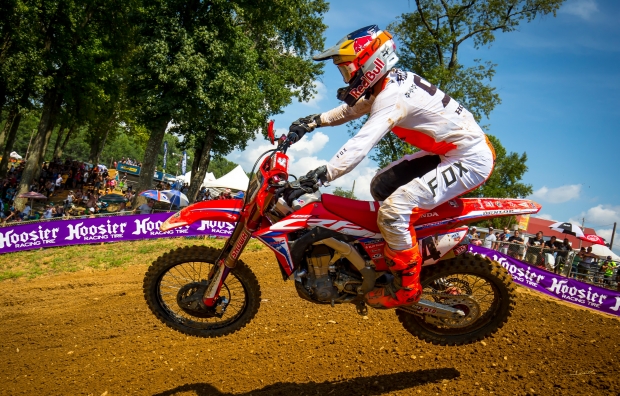 ---
Race
Round 10
Unadilla National
New Berlin
During a weekend that celebrated former champions and 50 years of racing at the legendary Unadilla Motocross track in New Berlin, New York, Team Honda HRC's Ken Roczen delivered a legendary ride of his own, leading every practice session and earning the 450 overall victory by way of convincing… read more.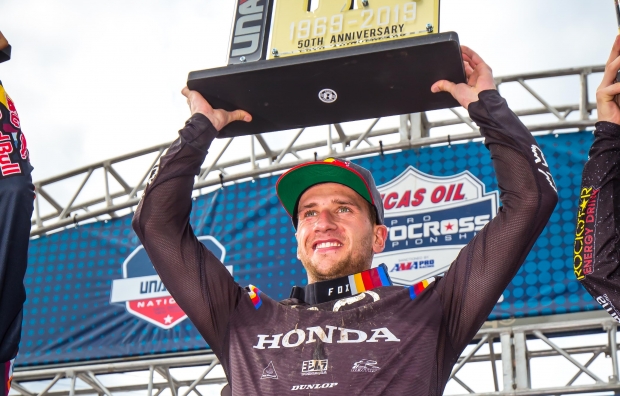 ---
TORRANCE, Calif. (August 1, 2019)– Team Honda HRC rider Cole Seely announced today his retirement from professional racing after over a decade competing at the highest level in both the AMA Supercross and Pro Motocross series. Seely has dedicated nearly his entire professional career to the Honda brand, riding for… read more.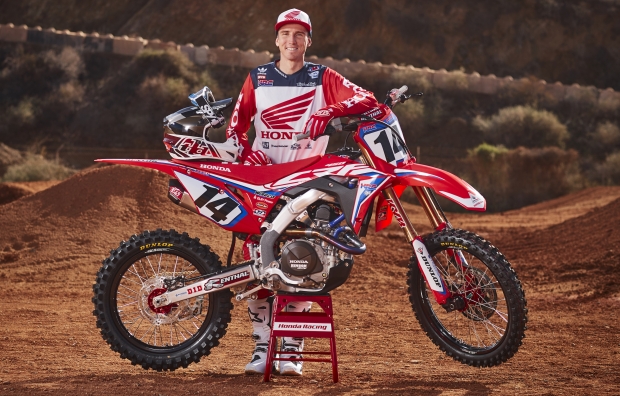 ---