Viewing Reports
Race
Round 3
Anaheim 2 SX
Anaheim
Sexton advances to second in 450SX title chase Jett Lawrence extends 250SX West points lead, with second In a timely display of speed and race craft, Team Honda HRC's Chase Sexton notched his first victory of the young AMA Supercross season, taking two 450SX race wins at the Anaheim 2… read more.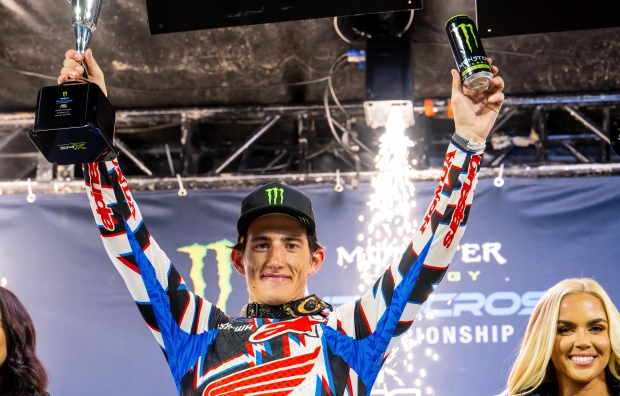 ---
Race
Round 2
San Diego SX
San Diego
Chase Sexton fifth after a dramatic night of racing in premier class Colt Nichols finishes 12th in 450SX division Following an unexpected week off, AMA Supercross returned to action at a new venue—San Diego's Snapdragon Stadium—where Team Honda HRC's Jett Lawrence was once again flawless in the 250SX West class,… read more.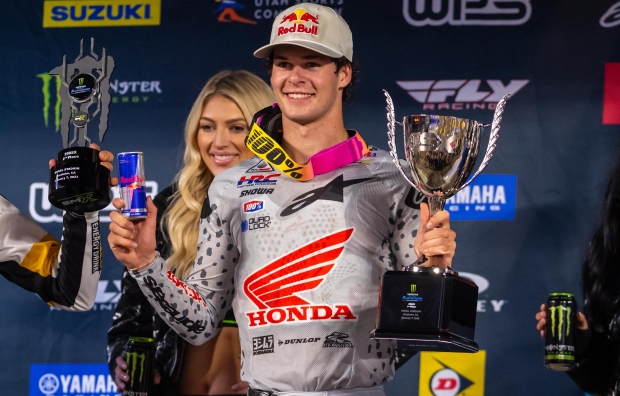 ---
Race
Round 1
Anaheim 1 SX
Anaheim
Chase Sexton finishes a steady third in premier division Colt Nichols places sixth in promising 450 class debut On a treacherous track in a packed Angel Stadium of Anaheim, Team Honda HRC enjoyed a strong start to the 2023 AMA Supercross season. For Jett Lawrence, a convincing 250 victory was… read more.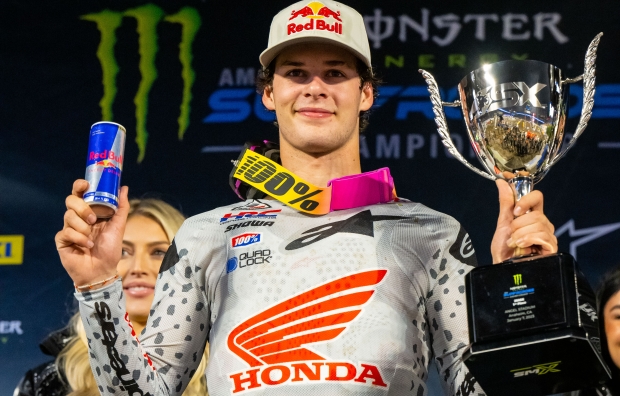 ---
Riders expected to fight for titles in both classes Team to campaign 2023 CRF450RWE, CRF250R MURRIETA, Calif. (December 9, 2022) – With the racing season fast approaching, Team Honda HRC presented its 2023 roster, including riders, management and technicians, to the media during a special event held today at Southern… read more.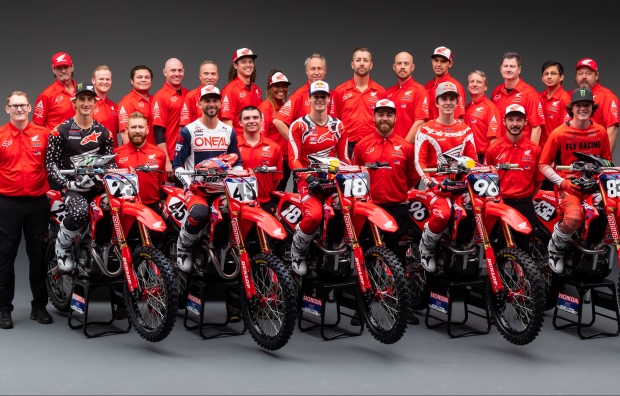 ---
Oklahoma native earned the 2021 AMA Supercross 250SX East title Nichols will campaign the 2023 AMA Supercross series aboard a CRF450RWE TORRANCE, Calif. (October 11, 2022) – American Honda confirmed today that Colt Nichols will ride with Team Honda HRC in the 2023 AMA Supercross series. Nichols joins Chase Sexton… read more.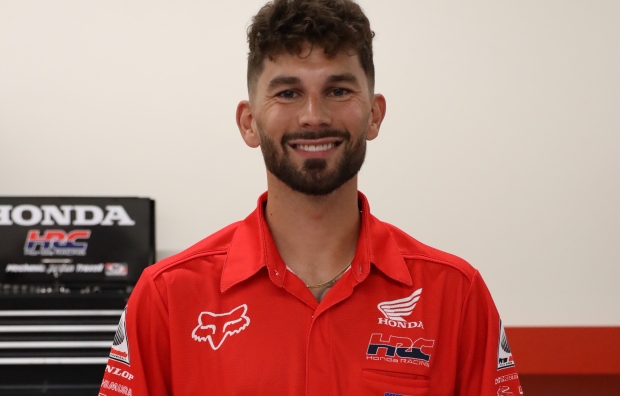 ---
Chase Sexton helps Team USA to win with 2-3 moto scores Jett Lawrence wins Open class to help Team Australia secure a podium finish Team Honda HRC riders Chase Sexton, Jett Lawrence and Hunter Lawrence all enjoyed solid showings during the Motocross of Nations at Michigan's RedBud MX, helping their… read more.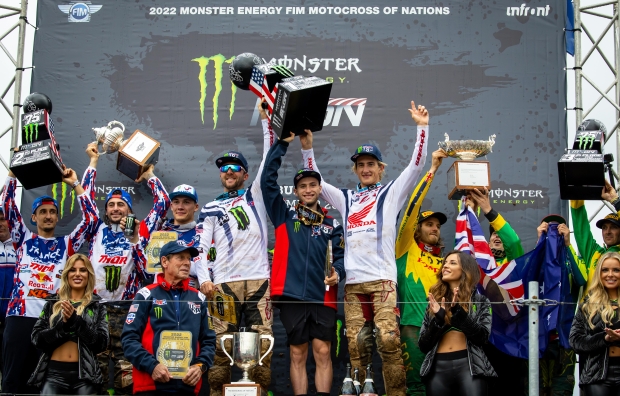 ---
TORRANCE, Calif. (September 16, 2022) — Following Ken Roczen's comments yesterday regarding his contract negotiations, American Honda Manager of Sports & Experiential Brandon Wilson made the following statement: "We genuinely enjoy working with Ken and have loved having him on our team for the past six years. We have a… read more.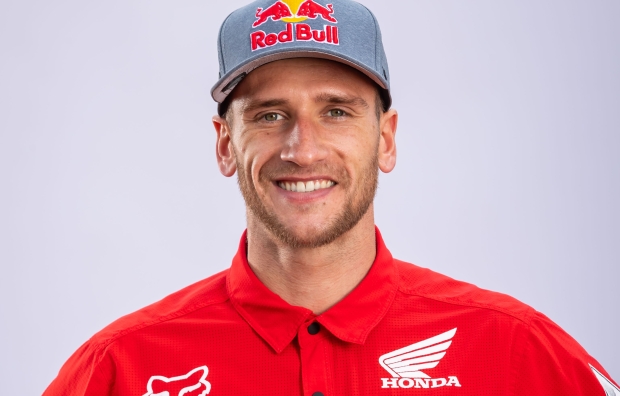 ---
News
Round 12
Fox Raceway II National
Pala
Young Australian completes dominant season aboard CRF250R Honda wins AMA Pro Motocross Manufacturer Championship PALA, Calif. (September 3, 2022) —Today during the 2022 AMA Pro Motocross Championship finale at Fox Raceway, Team Honda HRC rider Jett Lawrence wrapped up his second consecutive 250 class National Championship. In addition, Honda won… read more.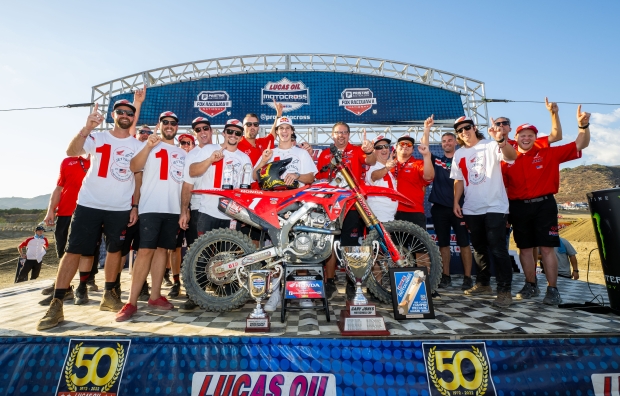 ---
Race
Round 12
Fox Raceway II National
Pala
Sexton finishes second overall in 450 class, second in championship Honda takes Manufacturers' title and other season-end awards Team Honda HRC finished an incredible 2022 AMA Pro Motocross season on a sweltering day at Southern California's Fox Raceway, where Jett Lawrence earned the 250 overall win and successfully defended his… read more.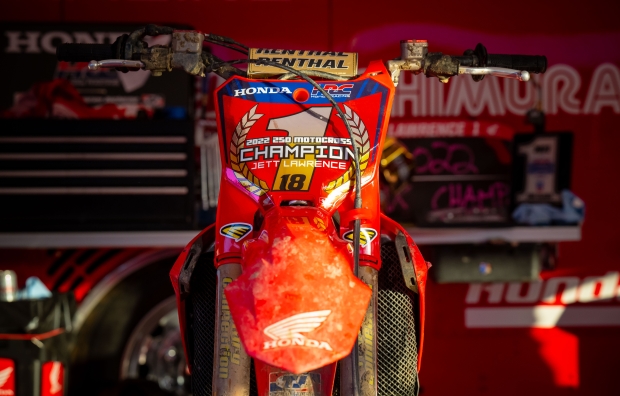 ---
Race
Round 11
Ironman National
Crawfordsville
Sexton posts 2-1 tally to stay within one point in 450 title chase Jett Lawrence closes in on 250 crown, with 1-3 moto scores For the fourth time this season, Team Honda HRC topped both classes in an AMA Pro Motocross round, with Chase Sexton and Jett Lawrence taking the… read more.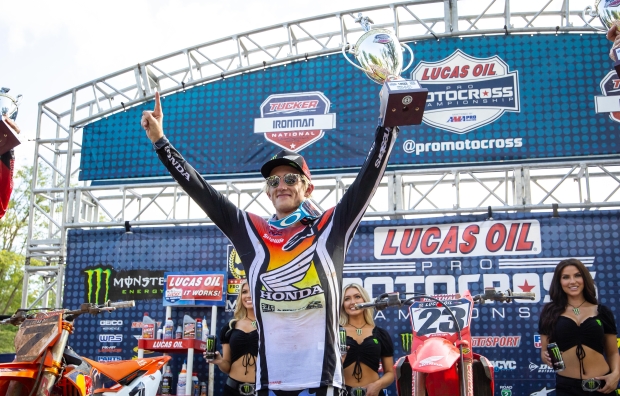 ---