Filtering by
AMA Supercross 2017
TORRANCE, Calif. (January 27, 2017) – During the week since Ken Roczen's January 21 crash at the Anaheim 2 Supercross, the Team Honda HRC rider has been undergoing work on his injured left arm. Injuries included a compound fracture of the radius and a dislocated elbow and wrist, as well… read more.
---
Race
Round 3
Anaheim 2 Supercross
Anaheim
Round three of the AMA Supercross series was bittersweet for Team Honda HRC, as Cole Seely turn in a solid performance to notch his first podium finish of the season, while teammate and erstwhile championship leader Ken Roczen was injured in a hard crash. Seely launching his CRF450R to a… read more.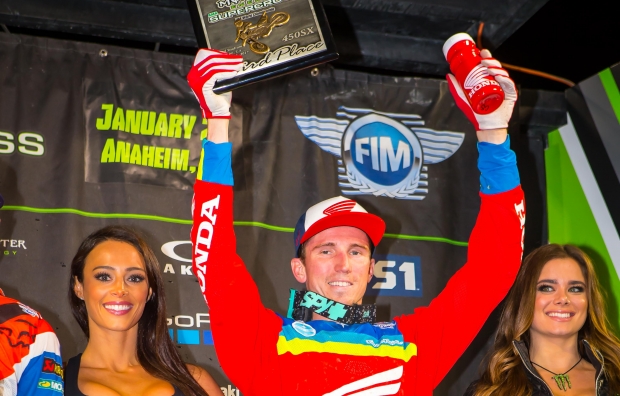 ---
Race
Round 2
San Diego Supercross
San Diego
It was another exhilarating night for Team Honda HRC at San Diego's Petco Park, as Ken Roczen emerged victorious from a thrilling battle and opened the AMA Supercross season with back-to-back wins. Roczen launched to a fourth-place start but rode his CRF450R into second place on the opening lap. The… read more.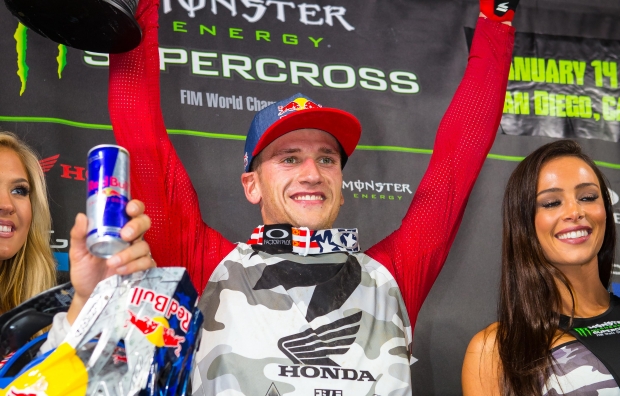 ---
Race
Round 1
Anaheim 1 Supercross
Anaheim
The first round of AMA Supercross, at Angel Stadium of Anaheim, saw Ken Roczen turn in an exciting dream performance aboard his CRF450R, giving Team Honda HRC the opportunity to celebrate an early points lead in the series. The German native was unstoppable all evening, taking the holeshot in both… read more.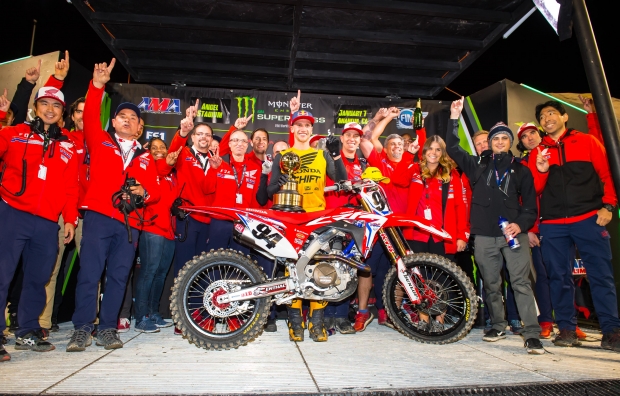 ---
Team Honda HRC is excited to drop Episode one of its new REDefined video series, featuring Ken Roczen and Cole Seely. In this episode, we follow the progress of the Honda Red Riders and their crew as they prepare for the highly anticipated 2017 AMA Supercross series.
---