Race
Round 5
Phoenix
Glendale
Round 5 of the AMA Supercross series in Glendale, Arizona, proved difficult for Team Honda HRC, as Cole Seely finished the night in eighth position. Following a top-five start in the main event, the Californian made quick work of the riders in front of him, moving into third by lap… read more.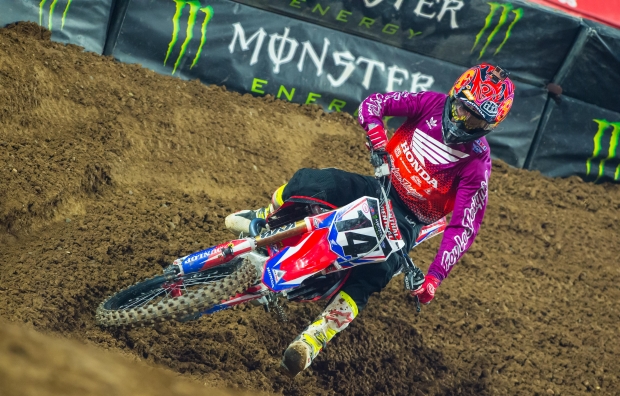 ---
Race
Round 4
Oakland
Oakland
With teammate Trey Canard opting out of the Oakland Supercross evening program due to lingering injuries, Cole Seely carried the torch for Team Honda HRC on Saturday night, and although the Californian turned in a respectable sixth-place finish, he was somewhat dissatisfied with the result. Following a fifth-place start aboard… read more.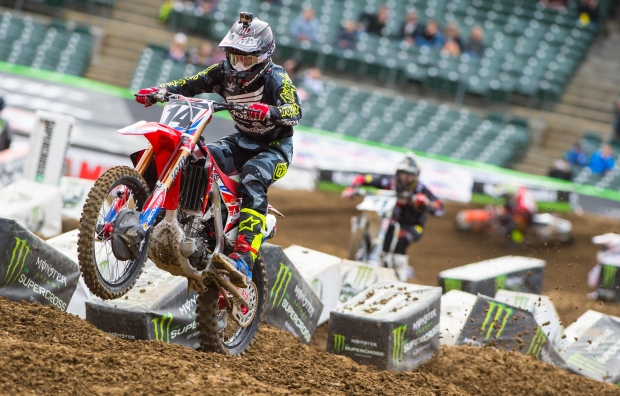 ---
Race
Round 3
Anaheim 2
Anaheim
Round three of the AMA Supercross series, which marked the second and final stop at Anaheim's Angel Stadium, proved to be a challenge for Team Honda HRC. After two consecutive podium appearances, 450SX Class sophomore Cole Seely had hoped to continue his streak, but a less-than-desirable start in the main… read more.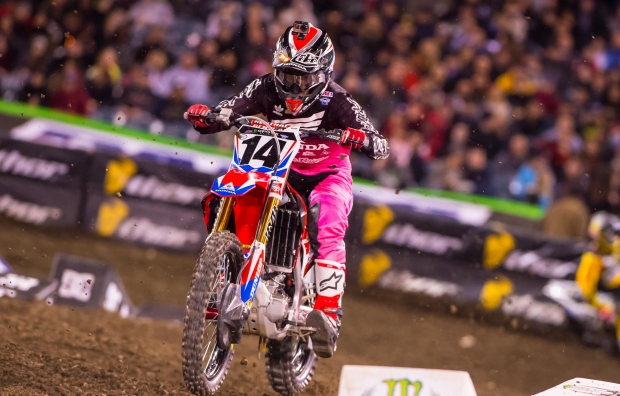 ---
Race
Round 2
San Diego 1
San Diego
Although Team Honda HRC had hoped for more at the first of two 2016 stops at San Diego's Petco Park, the squad was pleased with Cole Seely bringing home another third-place finish and is optimistic moving forward. The Californian completed lap one in seventh place and quickly began navigating his… read more.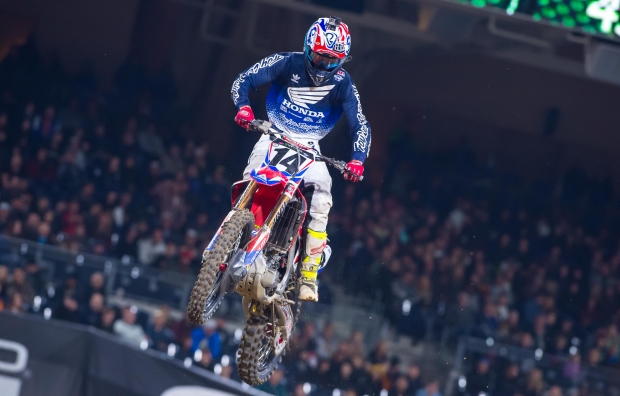 ---
Race
Round 1
Anaheim 1
Anaheim
The Anaheim 1 AMA Supercross round was a positive start to the season for Team Honda HRC, with Cole Seely finishing the main event in third place. Following a main-event restart, Seely led the first 13 of 20 laps and looked as if he might score a dramatic home victory,… read more.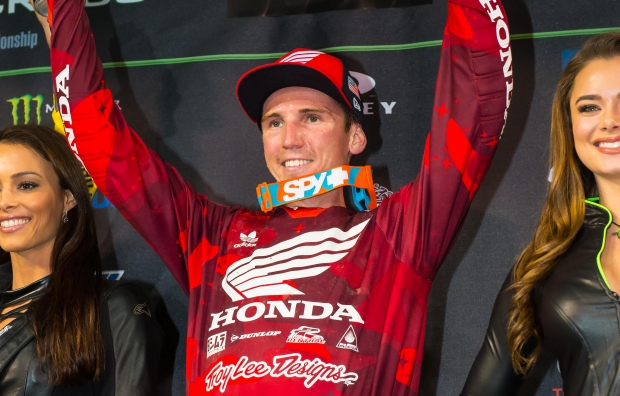 ---
Race
Monster Energy Cup
Las Vegas
Although the overall result wasn't what had been hoped for, Team Honda HRC was pleased with Trey Canard's Monster Energy Cup performance and the potential for better things to come during the upcoming 2016 season. It seemed like déjà vu when the gate dropped for the evening's first main event,… read more.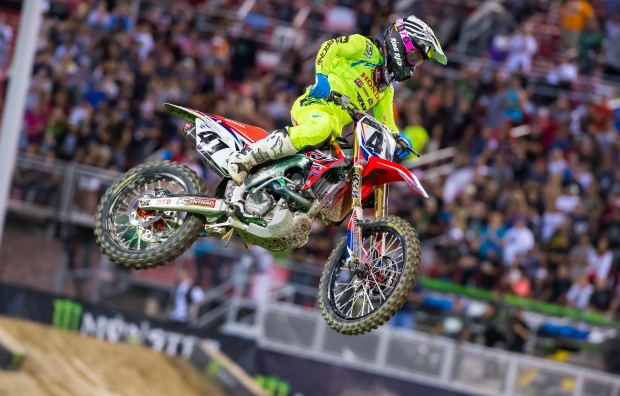 ---
Race
Round 12
Indiana
Crawfordsville
The 2015 AMA Pro Motocross season concluded with the Ironman National in Crawfordsville, Indiana, where Team Honda HRC's Trey Canard rode to a respectable sixth-place overall finish. The Oklahoman struggled in the first moto, getting a less-than-desirable start and riding to eighth. In the final moto of the year, Canard… read more.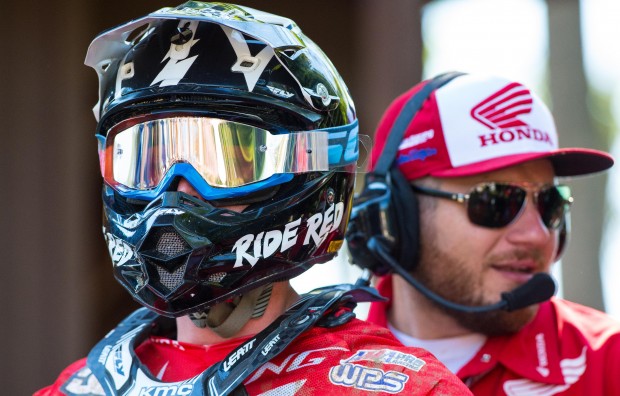 ---
Round eleven at Utah's Miller Motorsports Park is one that Team Honda HRC would like to improve upon at the upcoming season finale. Trey Canard had an off-day and suffered poor starts, but the Oklahoman was still able to put together two respectable rides to finish sixth overall with 7-6… read more.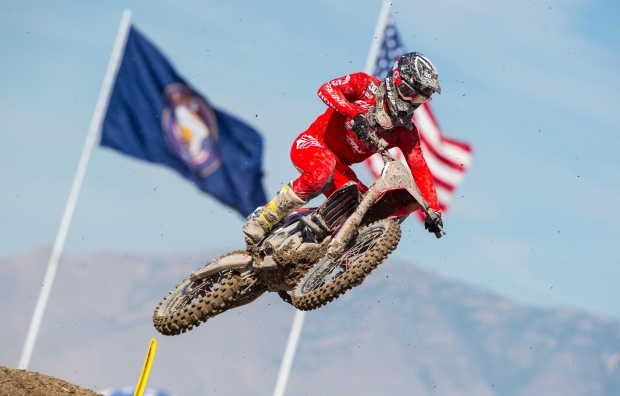 ---
Race
Round 10
Unadilla
New Berlin
AMA Pro Motocross Championship's Unadilla National saw Team Honda HRC's Trey Canard score a third-place result in only his second race back from injury. In moto one, the Oklahoman got off the line to a decent start and quickly advanced to third place by the completion of lap one. A… read more.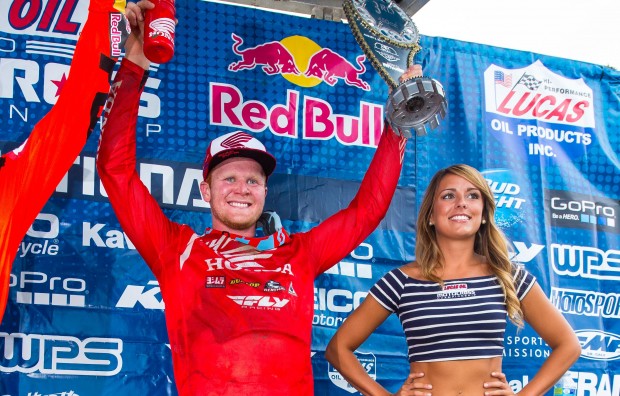 ---
Race
Round 9
Washougal
Washougal
Although the results weren't what they had hoped for at the Washougal National, Team Honda HRC was happy to welcome back Trey Canard, who had been absent from competition since late March as he recuperated from a crash-induced injury incurred at the Detroit Supercross. Poor starts in both motos combined… read more.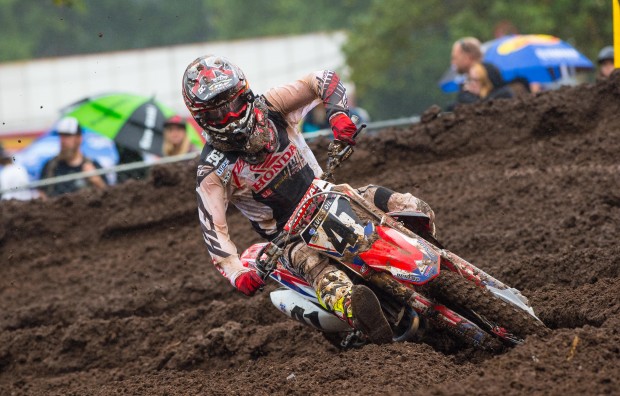 ---