Race
Round 9
Indianapolis SX
Indianapolis
The Australian extends 250SX East points lead with fourth win in five rounds Chase Sexton falls while battling for premier-division win Continuing his dominance of the 2023 AMA Supercross 250SX East Region series, Hunter Lawrence rode his Team Honda HRC CRF250R to yet another win in his first visit to… read more.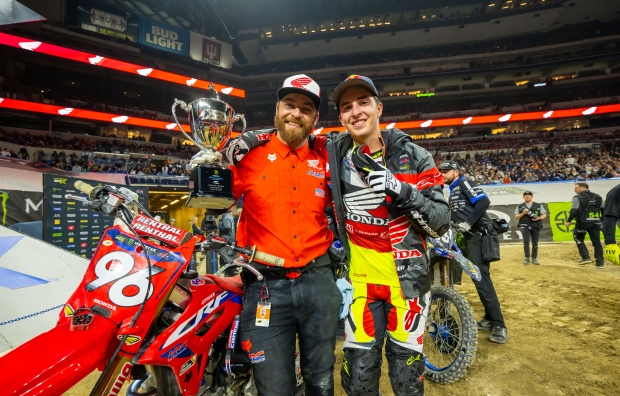 ---
Race
Round 8
Daytona SX
Daytona Beach
Chase Sexton extends premier-class podium streak with third-place finish Chance Hymas finishes a career-best sixth place in the 250SX East race For the third time in the four rounds run thus far, Team Honda HRC's Hunter Lawrence scored the 250SX East victory on Saturday night. This time it was at… read more.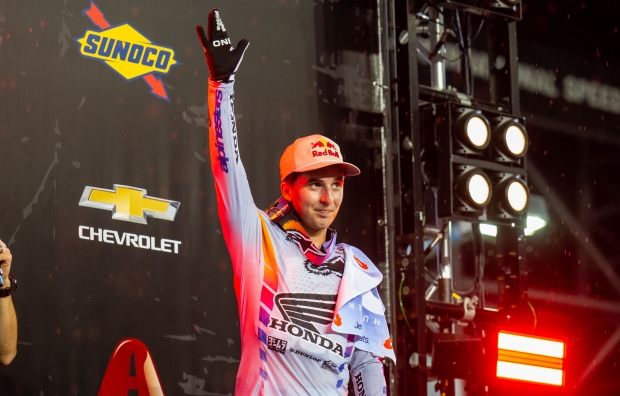 ---
Race
Round 7
Arlington SX
Arlington
Sexton reduces premier-division points gap with second overall Lawrence extends 250SX East title-chase lead despite finishing third Although the Arlington Triple Crown was the first AMA Supercross round of the season at which neither class was won by a Team Honda HRC rider, both Chase Sexton and Hunter Lawrence actually… read more.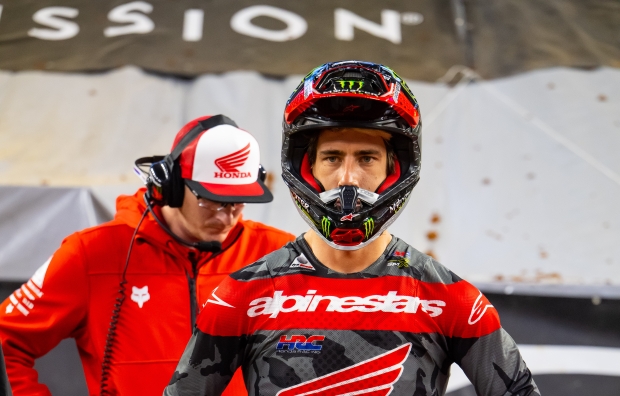 ---
Race
Round 6
Oakland SX
Oakland
Chase Sexton third in 450SX after leading early Colt Nichols earns ninth place in premier class Following a rare second-place overall finish at Anaheim 2 and a two-week break in the 250SX West series, Jett Lawrence returned to his winning ways at the Oakland Supercross, which had been postponed five… read more.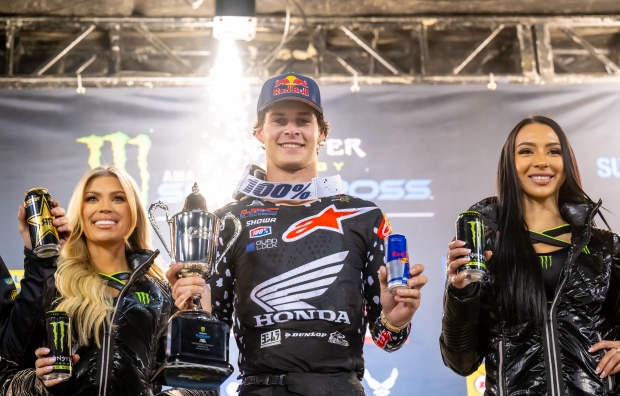 ---
Race
Round 5
Tampa SX
Tampa
Sexton closes in on points lead with second-place finish in 450SX Colt Nichols posts 11th-place finish in premier class Chance Hymas eighth in 250SX East for second week in a row At his home race, Hunter Lawrence rode to his second 250SX East division victory in two rounds, but this… read more.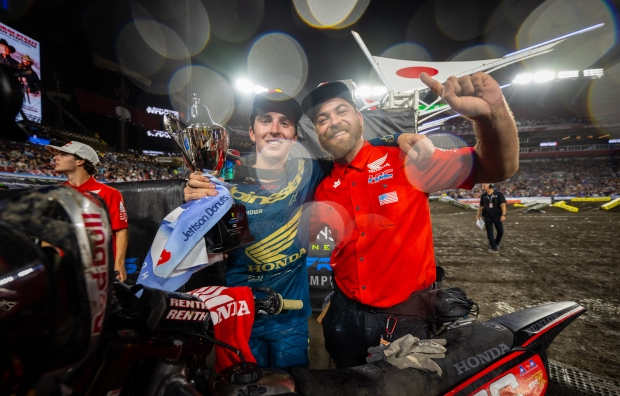 ---
Race
Round 4
Houston SX
Houston
Chase Sexton takes second in premier-class main event Colt Nichols 13th in 450SX after running up front in heat Chance Hymas rides to eighth place in 250SX debut Having waited impatiently for his first race of the 2023 AMA Supercross season, Team Honda HRC's Hunter Lawrence rode masterfully when given… read more.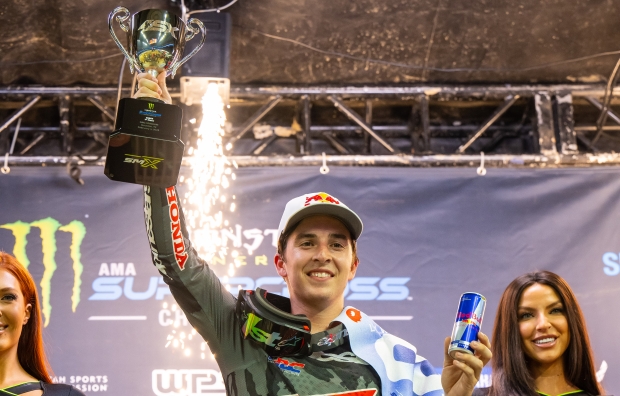 ---
Race
Round 3
Anaheim 2 SX
Anaheim
Sexton advances to second in 450SX title chase Jett Lawrence extends 250SX West points lead, with second In a timely display of speed and race craft, Team Honda HRC's Chase Sexton notched his first victory of the young AMA Supercross season, taking two 450SX race wins at the Anaheim 2… read more.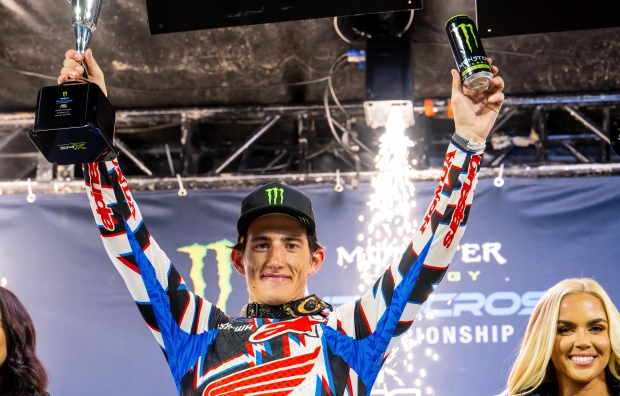 ---
Race
Round 2
San Diego SX
San Diego
Chase Sexton fifth after a dramatic night of racing in premier class Colt Nichols finishes 12th in 450SX division Following an unexpected week off, AMA Supercross returned to action at a new venue—San Diego's Snapdragon Stadium—where Team Honda HRC's Jett Lawrence was once again flawless in the 250SX West class,… read more.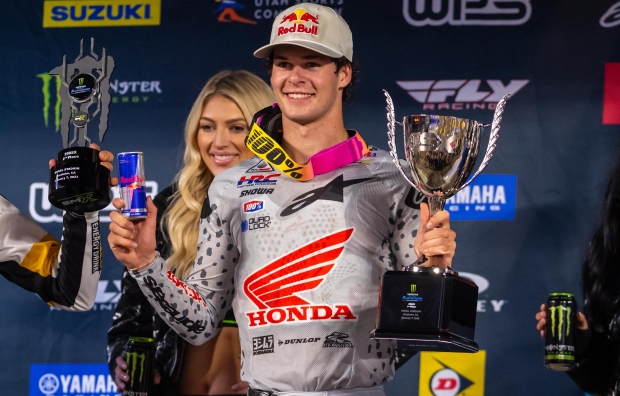 ---
Race
Round 1
Anaheim 1 SX
Anaheim
Chase Sexton finishes a steady third in premier division Colt Nichols places sixth in promising 450 class debut On a treacherous track in a packed Angel Stadium of Anaheim, Team Honda HRC enjoyed a strong start to the 2023 AMA Supercross season. For Jett Lawrence, a convincing 250 victory was… read more.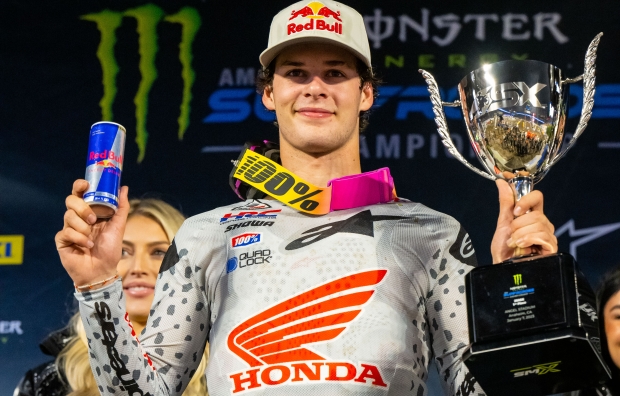 ---
Chase Sexton helps Team USA to win with 2-3 moto scores Jett Lawrence wins Open class to help Team Australia secure a podium finish Team Honda HRC riders Chase Sexton, Jett Lawrence and Hunter Lawrence all enjoyed solid showings during the Motocross of Nations at Michigan's RedBud MX, helping their… read more.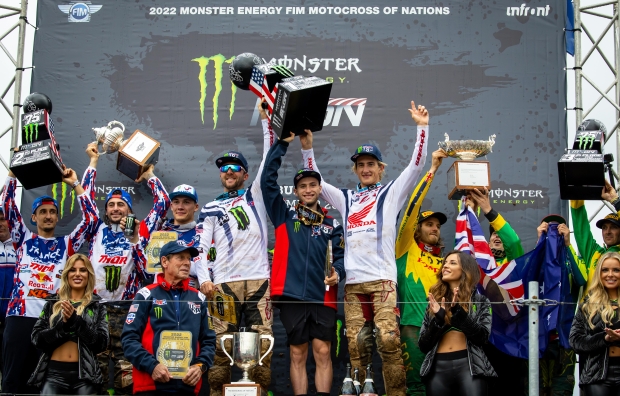 ---