Welcome to Team Honda HRC – AMA SX/MX
Race
Round 10
Budds Creek National
Budds Creek
Sexton recovers from subpar first 450 moto to win second outing Jett Lawrence 37 points up in 250 class with two rounds remaining Ken Roczen made a welcome return to the 450 overall podium at Maryland's Budds Creek round of the AMA Pro Motocross series, stringing together a pair of… read more.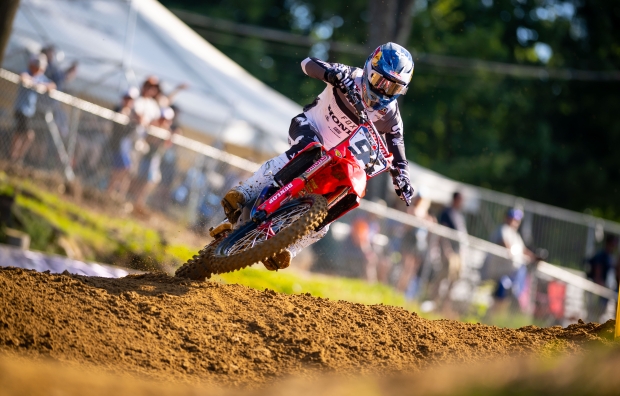 ---
Chase Sexton to make debut ride for Team USA at home race Hunter and Jett Lawrence will compete for Team Australia Team Honda HRC to provide pit support for international Red Riders MECHANICSVILLE, Maryland (August 20, 2022) – In a ceremony held today during the Budds Creek AMA Pro Motocross… read more.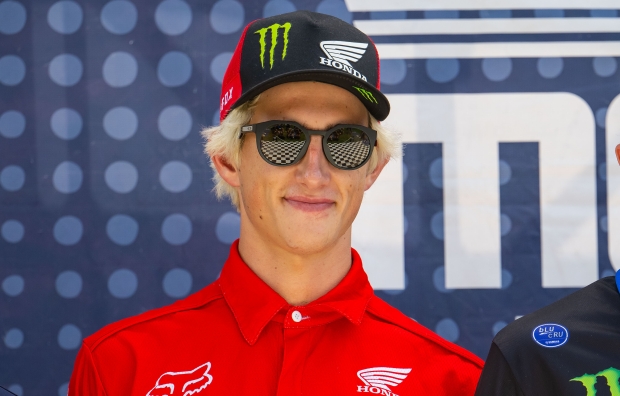 ---
Race
Round 9
Unadilla National
New Berlin
Sexton retakes 450 points lead with dominant 1-1 performance Hunter and Jett Lawrence third and fourth overall in 250 class Not merely picking up where he had left off before the final break in the AMA Pro Motocross season, Team Honda HRC's Chase Sexton raised his performance to a new… read more.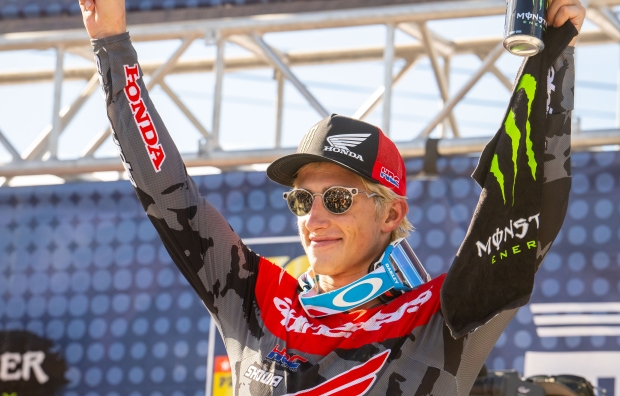 ---
Race
Round 8
Washougal National
Washougal
Chase Sexton wins 450 class, Jett Lawrence tops 250s Third win-sweep of the season for the team so far For the third time this season, Team Honda HRC topped both classes at an AMA Pro Motocross National, this time in front of a large and enthusiastic Pacific Northwest crowd at… read more.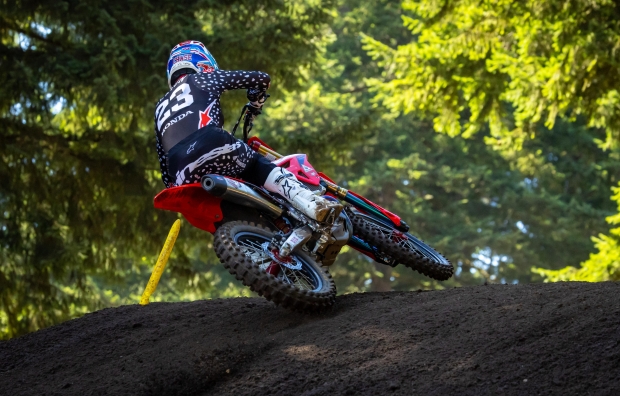 ---
Race
Round 7
Spring Creek (Millville) National
Millville
Third sweep of the year for the defending champ Second overall in 450 class for Chase Sexton Team Honda HRC's Jett Lawrence continued his dominance of the 250 class this weekend in AMA Pro Motocross, notching his second 1-1 performance in a row, this time at Millville, Minnesota's Spring Creek… read more.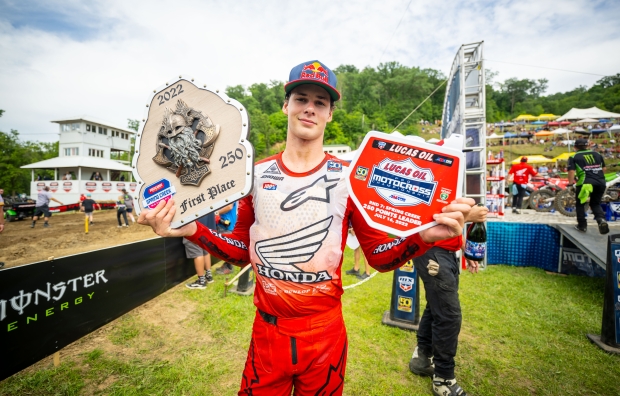 ---
Race
Round 6
Southwick National
Southwick
Jett retakes points lead with 1-1 moto scores Second overall for Chase Sexton in 450 class One week after his perfect overall-win tally came to an end, CRF250R-mounted Jett Lawrence posted a flawless 1-1 victory at the Southwick, Massachusetts, round of the AMA Pro Motocross series, resuming the lead in… read more.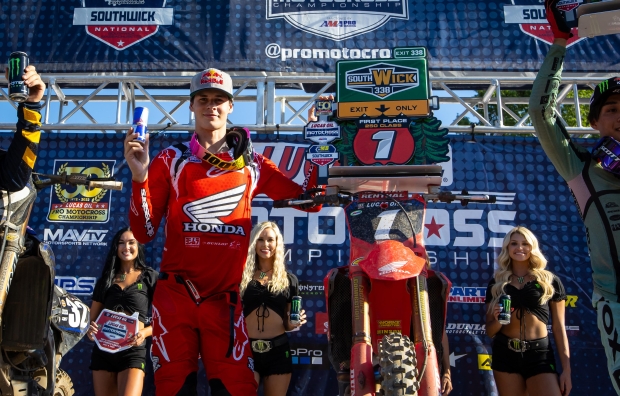 ---
Race
Round 5
RedBud National
Buchanan
Hunter Lawrence takes points lead in 250 class Roczen fifth overall in 450 class despite sickness Team Honda HRC had an up-and-down performance at RedBud MX, highlighted by second-overall finishes for Chase Sexton in the 450 class and Hunter Lawrence in the 250 division—both with 2-2 moto scores. Ken Roczen… read more.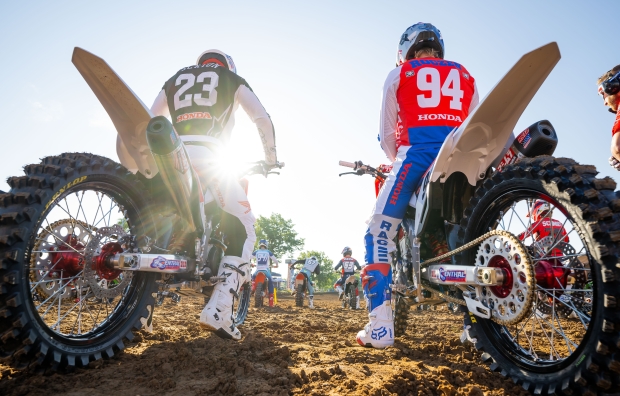 ---
Race
Round 4
Highpoint National
High Point
Hunter Lawrence second overall in 250 class Sexton second overall in 450, Roczen fourth For the fourth time in as many weeks, Jett Lawrence captured the overall win at an AMA Pro Motocross round, posting 2-1 moto finishes at the High Point National in Mt. Morris, Pennsylvania. His only real… read more.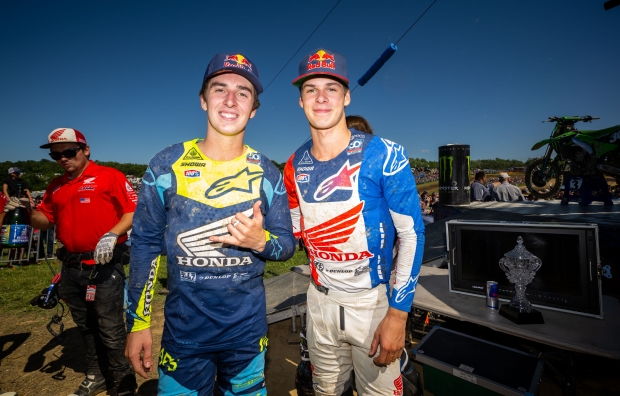 ---
Hunter is currently in his fourth year with the Honda family Australian will race with Team Honda HRC in 2023 and 2024 MT. MORRIS, Pennsylvania (June 18, 2022) – During a small ceremony today in the Team Honda HRC pits at the High Point round of the AMA Pro Motocross… read more.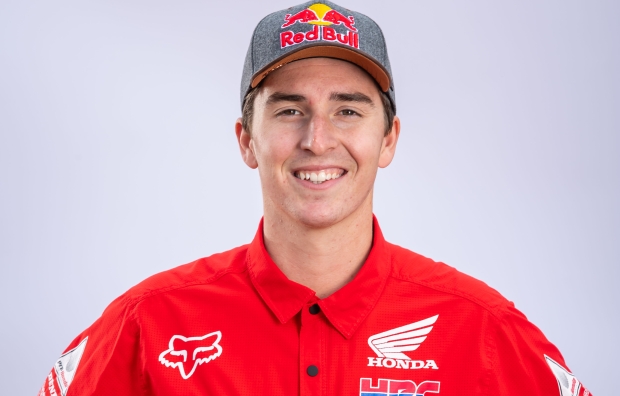 ---
Race
Round 3
Thunder Valley National
Thunder Valley
Ken Roczen, Jett Lawrence post overall victories All four Team Honda HRC riders finish on overall podium For the second time in the first three weeks of the AMA Pro Motocross season, Team Honda HRC swept the overall wins in both classes, this time at Lakewood, Colorado's Thunder Valley National… read more.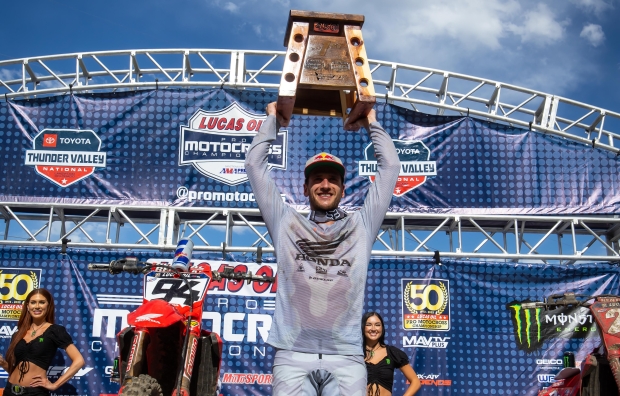 ---